Design Trends
The Sunny Months are for Outdoor Living - Using bricks for amazing outdoor spaces
The revival of brick in Australian design is extending beyond the architecture of buildings, emerging as a new favourite for landscape architecture.
"The use of brick as a hardscaping material is growing across Europe, where brickwork is an inherent part of the built environment," said Brisbane landscape architect,
Dan Young
. "In Australia, it's appearing in more public outdoor spaces and we're slowly starting to see brick used in residential landscaping."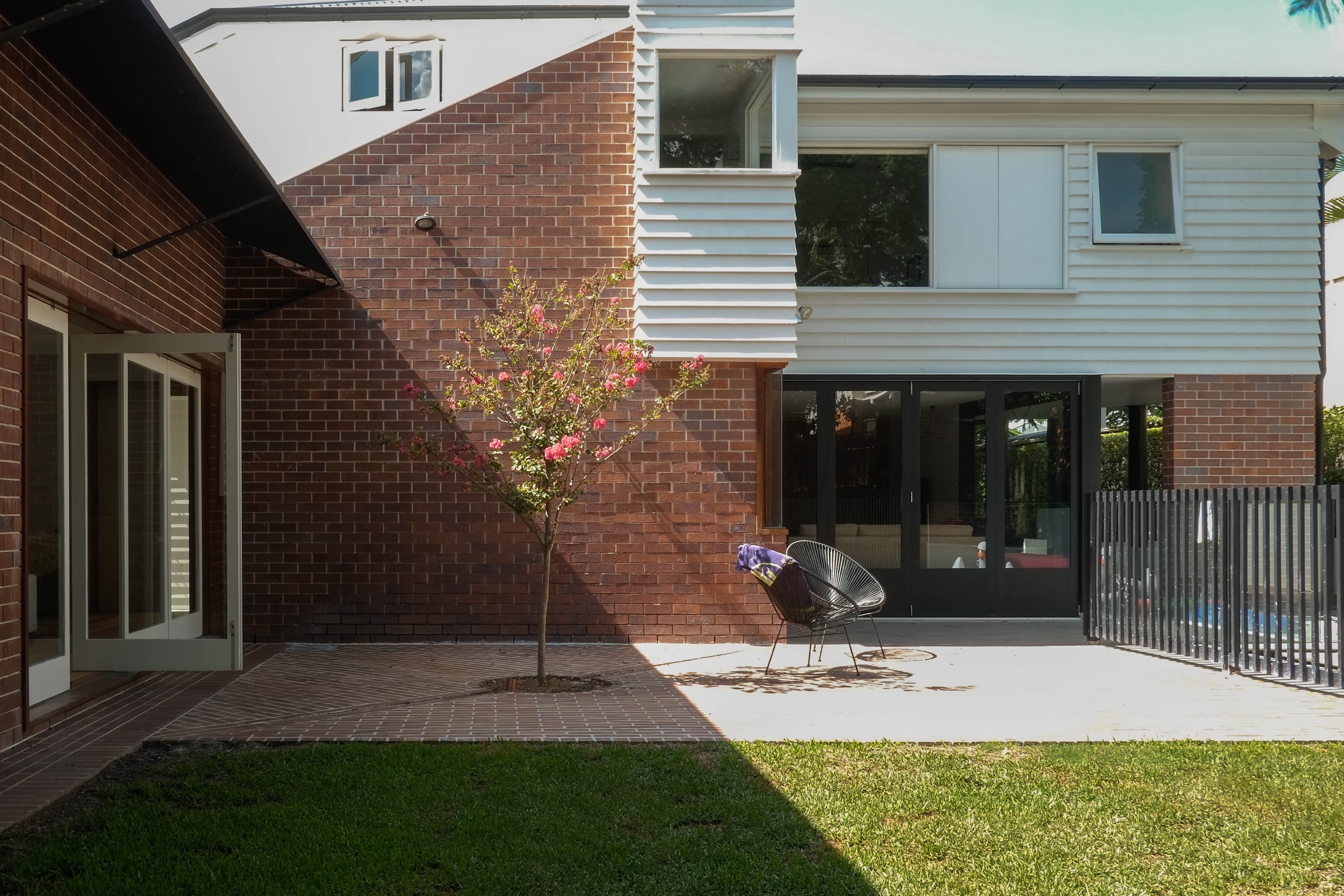 "Rethinking the use of building materials such as brick for landscaping provides new design opportunities. If you can use brick for a constructed wall, why not lay it on the ground as flooring or use its depth to create seating or fire places," said Dan.
Brick lends an earthy and natural character to outdoor areas, bridging the natural and built environment.
In addition to being a durable and low maintenance alternative to traditional hardscaping materials, brick affords exceptional design flexibility. It can be laid in a range of bonds to create pattern and visual interest. Because of their depth, bricks can be split to allow for drainage and easily transition from horizontal to vertical planes (to create fire places or seating, for example). They also retain heat, helping to create warm and comfortable spaces for cooler evenings.
This flexibility and durability is seeing leading residential architects use brick to create unique flooring, outdoor seating and fire places.
At the Monaise Residence,
Shaun Lockyer Architects (SLa)
used brickwork to create playful patterns of light and shadows for the home's courtyard seating and fireplace.
In their West End Cottage project,
Vokes and Peters
created a unique brickwork fireplace, chimney and arched firewood recess, as well as broad stairs to provide easy access to the backyard and a place to sit.
In his Camp Hill Terrace project, Dan Young used brick to reference the home's existing built form (design by Paul Owen Architecture) and create a practical new outdoor living space for a Brisbane family. A section of the client's backyard was proving troublesome. Poor drainage and shade had made it difficult to grow grass. Because the soil profile of the area is so shallow, water was pooling and turning the area into a muddy patch.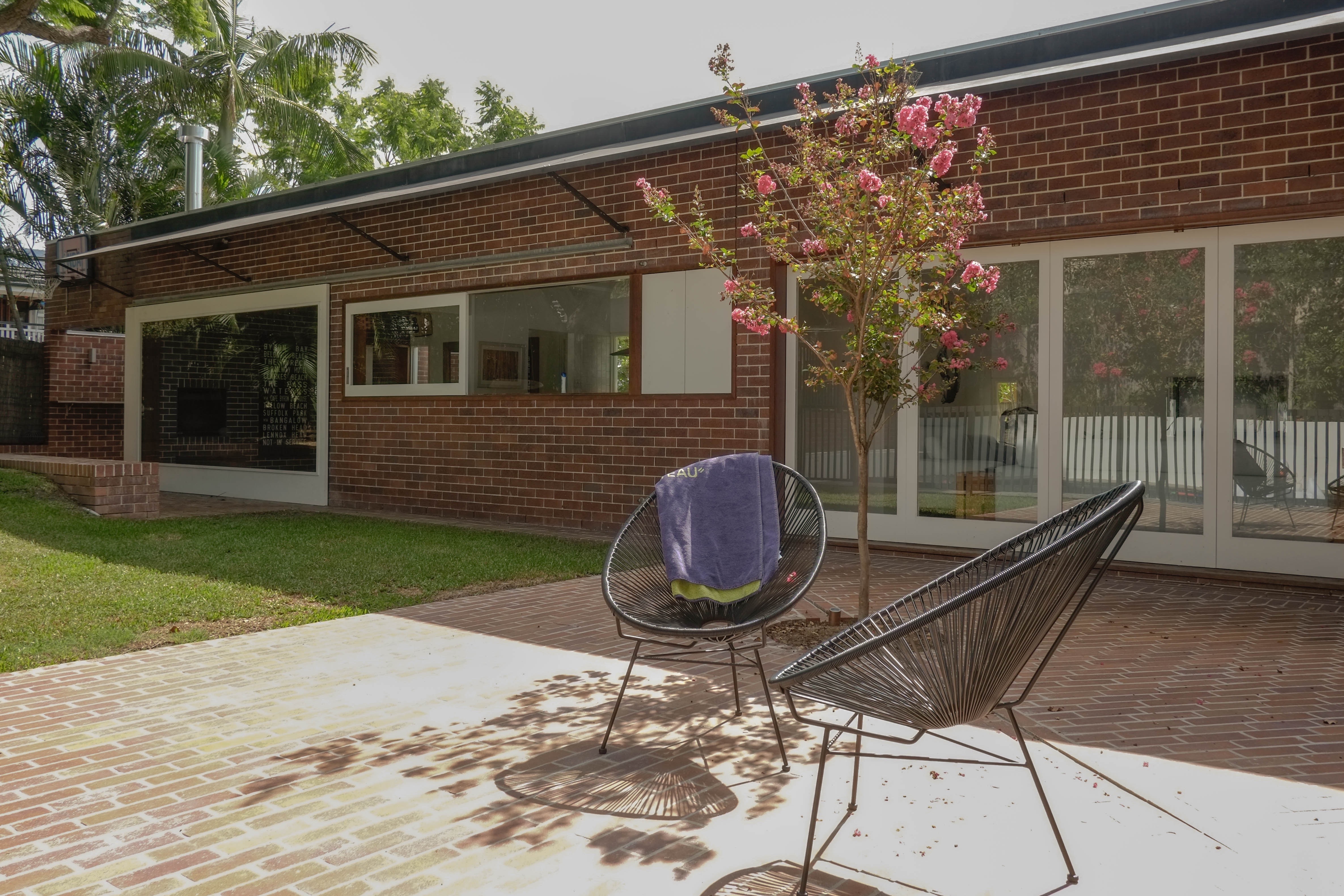 "The home's main living areas overlooked the space and it also served as the main thoroughfare to the pool, which meant trudging through soggy grass. We used PGH Black and Tan bricks – which had also been used for surrounding walls – in exposure grade to create a terrace, providing a secondary living space for alfresco entertaining and a vantage point to keep an eye on children in the pool," stated Dan.

The use of mixed bonds - 1/3 stretcher perpendicular to the rill and 1/2 stretcher parallel to the wall bond - is reminiscent of a European plaza or piazza, while also helping to manage the flow of water. A rill runs across the terrace to direct surface water to the tree in the centre of the terrace, while any overland from the rest of the backyard is directed beneath the surface of bricks to the tree pit.

"Extending the existing brickwork created design continuity, while providing a durable base that is suited to the exposed outdoor location," said Dan.