PGH BRICKS SHOWCASED IN BEAUTIFULLY CONTRASTED DISPLAY HOME FACADE.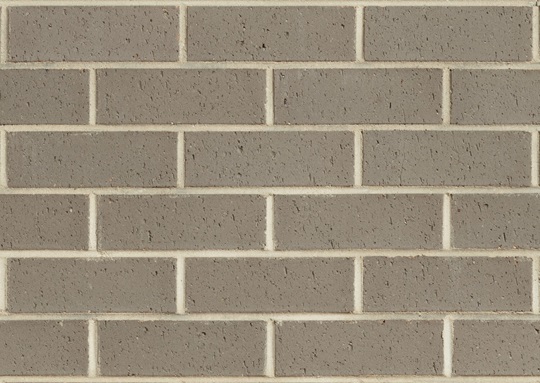 Set in Box Hill in North-West Sydney, the Bristol 30 Guest Suite Display Home by Eden Brae Homes is a striking modern family home with a mid-century twist.
Fusing two distinct styles – sophisticated neutrals and grey all the way – the home's interior and exterior offer bold contrasts that delight and captivate display home visitors and homebuyers.
Featuring a bold, contrasting façade, the home was built in Charcoal from the PGH Bricks & Pavers' Composite range. This acts as a dark backdrop and creates a sense of being grounded.
Complementing this dark backdrop, the lighter and smooth-faced Blanco from PGH softens the façade and creates an edgy look. The left side column adds a beautiful design aspect to the façade and is built in a Blanco stack bond. Its sculptural inclusion of extruded brick creates a mid-century feel and is on trend.
Together, these selected bricks from the PGH Bricks & Pavers range deliver an alluring façade design.
"PGH's new Manhattan range stood out from the crowd. Our interior designer fell in love with the Chelsea brick."
A relationship built on quality and reliability
When discussing the decision to specify the two PGH bricks Interior Designer James Treble, Eden Bare Homes' Design Manager Simon Borg, noted the longstanding relationship between Eden Bare Homes and PGH.. Borg puts the strength of this relationship down to the quality and reliability of PGH Bricks & Pavers' products.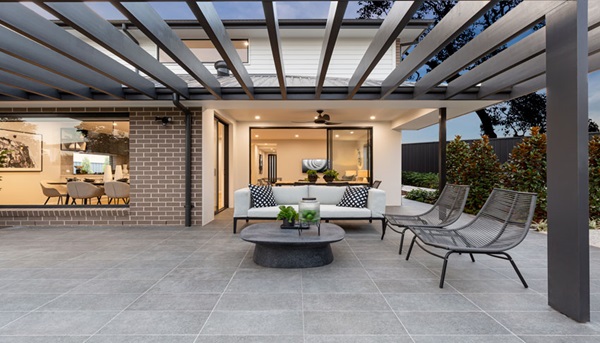 "Eden Brae have a longstanding relationship with PGH Bricks as one of our key partner suppliers," Borg explains. "We choose to partner with PGH Bricks because of the quality and reliability of the product and the ability to deliver."
Looking to create a modern and contemporary façade, Eden Bare Homes specified Charcoal brick from PGH Bricks & Pavers' Composite range. This unique brick delivers a beautiful representation of modern and contemporary elegance. Acting as a backdrop, the Charcoal brick grounds the facade through its sophisticated neutral shades, square edges, and textured surface finish.
"In this case with the Bristol 30 – Guest Suite facade, we wanted to create a modern-day look," explains Eden Brae's Simon Borg. "And by choosing Charcoal from the Composite range, we successfully achieved this."
Creating a sense of luxury with PGH's Morada range
The inclusion of Blanco in the front façade adds to the luxury of Eden Brae's Bristol 30 Guest Suite Display Home. The Morada range offers the smoothest finishes in solid, colour-through brick products.
Imported from Europe, the Morada offers European style, grace, and elegance.
For more on Eden Brae's Bristol 30 – Guest Suite home design, visit www.edenbraehomes.com.au


Explore the PGH range for your new home
The full PGH range is available to new home buyers through most major homebuilders in Australia. To find out more about our Composite and Morada ranges, as well as the full PGH range, download the PGH Bricks Range Brochure for NSW and the Morada Brochure.
To book a free one-hour colour consultation with a PGH colour consultant – either online or at one of our many selection centres – visit our online Colour Consultation Hub.
Download the Bristol 30 – Guest Suite home standard inclusions, floor plan or take a Virtual Tour at Eden Brae website.
Not sure which brick to select for your new home? Why not have a look at our Style Guide, and take our Style Quiz to help you make the right decision? To speak to a PGH Bricks & Pavers representative about how we can work with you on your next project call 13 15 79.
View more
Have a question for us? Fill out the form and a PGH Team Member will get back to you promptly.
Oops, something went wrong! Please call the PGH team on 13 15 79.