Raby Bay Queensland, Landmark Homes
Cultured Stone helps Hamptons-style home stand out from the rest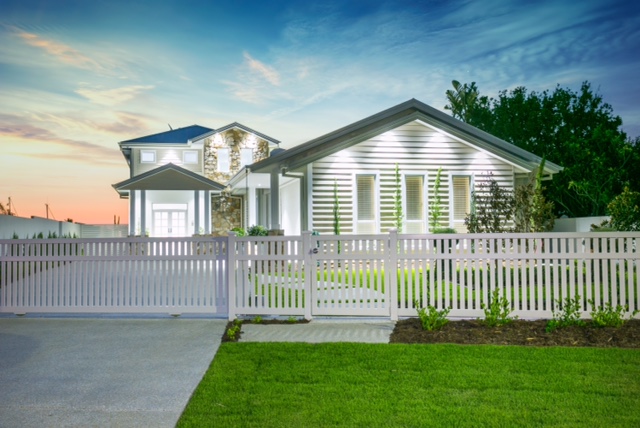 Cultured Stone Product Used:
Dressed Fieldstone - Aspen
When seeking a material to create a stand-out façade for a Hamptons-style home in Raby Bay, Queensland, there was only one option for Landmark Building and Developments.
Cultured Stone® by PGH Bricks and Pavers was the natural choice for creating a striking design feature that would perfectly complement the home's weatherboard-look façade.
"The owners wanted to stay true to the original Hamptons aesthetic of the house and development, yet incorporate a unique design feature to enhance street appeal and help their home stand out," said Nat Bylund, director of Landmark Building and Developments.
"We chose Cultured Stone to create a textured stone wall because it is a high-quality, easy to install and beautifully finished alternative to expensive natural stone," he said.
Forty square metres of Aspen Dressed Fieldstone was installed to approximately a third of the home's façade. Installation was completed in less than a week by the project's bricklayer.
As Cultured Stone is a lightweight, non-structural cladding material, it can be easily installed at any stage of the build, even after completion, which helps to streamline project timelines.
Each unit of Cultured Stone is created with painstaking care and artistry. It is cast in natural stone moulds and meticulously hand-coloured to achieve the look and feel of stone.
"The client was extremely happy with the finished project. The natural characteristics, the variations available, and the cost of the product make it a very appealing choice for lovers of stone. It is an easier, more cost-effective and faster alternative to traditional stone and looks as close to real stone as you're ever likely to see," said Nat.
View more
Have a question for us? Fill out the form and a PGH Team Member will get back to you promptly.
Oops, something went wrong! Please call the PGH team on 13 15 79.