One of the oldest building materials known to man, bricks are not only beautiful, they make environmental sense too.
There is a reason that bricks have been a favoured building material for thousands of years – not only are they beautiful and strong, they come with great eco-credentials, making them the perfect choice for those wishing to build or renovate in an environmentally sensitive way. Here are five reasons as to why bricks make good eco-sense.
View more
1.They are made from natural materials
Bricks are made from clay and shale – some of the most abundant, natural materials on earth – and then fired through a kiln at up to 2000 degrees. The reason the brick turns into such a durable material is that the clay/shale actually goes through a vitrification process in the kiln, which enables the clay particles to fuse together. Clay and shale are also found in most areas of the world, meaning that the materials can usually be sourced locally, thus minimising the distance travelled between raw materials and production.
2.

They are great insulators
Brick homes are efficient with energy. Brick has exceptional "thermal mass" properties, which is the ability of a heavy, dense material to store heat and then slowly release it.
These natural insulating factors ensure that they trap heat on cool days, and keep houses cool during the warmer months. They are suitable in both extremely hot climates – and in freezing temperatures. Cavity brick walls are even better – creating an insulating layer of air between layers of bricks and insulating the inside from fluctuating temperatures outside.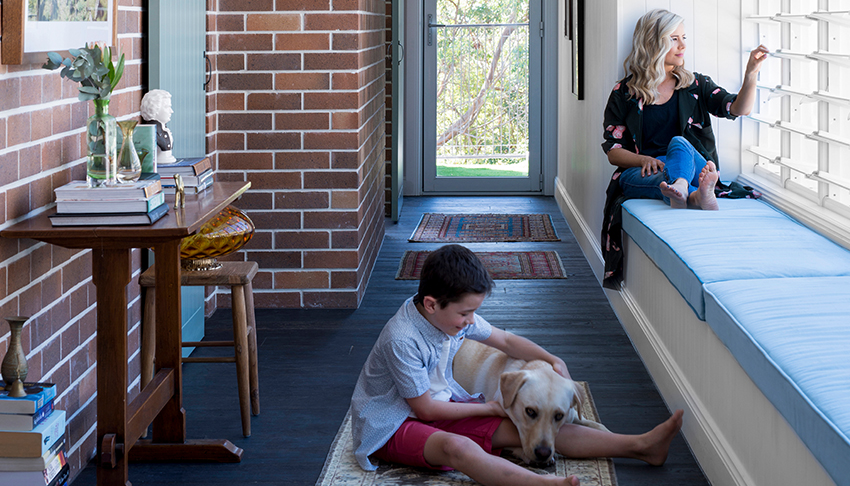 3.Bricks can be recycled
Because of their strength and robustness, bricks can be used over and over again – many home builders reuse leftover bricks in garden edging, or exterior entertaining spaces, even pathways. Demolition sites often re-sell bricks to builders or architects, who in turn use them on renovations to match existing brick materials or to create an authentic, rustic appearance. They can even be crushed up for driveways, or to be remade into new products.
4

.

Bricks don't need chemicals to maintain their good looks
Bricks are largely maintenance-free. They don't need to be painted, waterproofed or treated with chemicals to make them weather-proof. All they need is the occasional clean (with just water) or a brush down. They are also pest-resistant, which means you don't need chemical treatments to protect them. Once used in a building they might just need the occasional re-mortaring to look as good as the day they are built. Need proof? Take a look at some of the buildings in Rome that were built more than 2000 years ago and are still being used today.
5.

Bricks create minimal waste
Virtually all of the mined clay is used in PGH Bricks' manufacturing processes, whether they are sandstock bricks, dry pressed or made from composite materials, making the recycling and waste containment unequalled by any other building material. Bricks are stable products and inert, so handling them is safe for tradespeople and homeowners, so special equipment is not necessary. Even if they do end up in landfill, they won't leach chemicals or hurt the soil.