Always popular, bricks are also inherently stylish. Here are the picks of this year's styles and trends to consider for your home
Take a tour of our PGH Style Guide with Sonia Simpfendorfer, Creative Director of

Nexus Designs

, as she explores PGH Bricks and Pavers' nine new material palettes.
Our homes are so personal.
When building or renovating your home it's important to express your own style, whether it is classic, contemporary or somewhere in between.
The PGH Bricks Style Guide is designed to make your building journey an easy and enjoyable experience, and to help you feel confident in the selections you make.
This is
the
definitive guide to the most exciting exterior colour palettes and styles. Inspiring, but also practical, it gives you the knowledge and tools so you can explore your style and build a home you truly love.
Ask yourself, how do you want to feel when you look at your house? How do you want to live?
Whichever your preference, bricks are the perfect building material for creating your ideal home, not only for their durability and versatility, but for their style, sophistication and timelessness.
The PGH Bricks Style Guide invites you to take inspiration from nine new curated palettes, so you can explore your style, be sure in your decisions and create a home you will love forever.
These palettes reflect global and local trends and are designed to suit the Australian lifestyle, house styles and unique landscapes.
We know that homes are about the people who live in them, not just the materials they are made of.
Inspired? Take a deep dive into these palettes to discover a world of colour, sophistication and style – and possibly your new home's exterior.
Be inspired. Be sure, be you.
Take the Quiz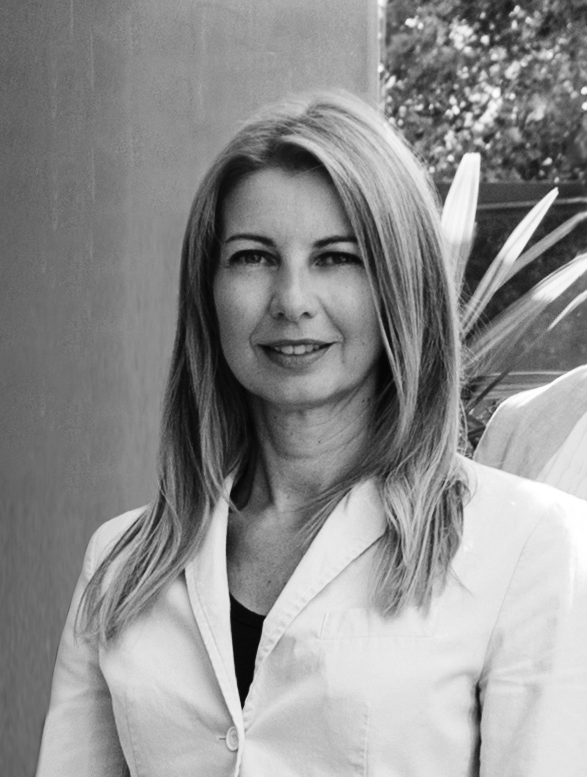 View more
View more
Luxury Noir
Rich and decadent, this palette is favoured by architects and designers because of its luxurious feel. A subtle, but richer progression of Dark & Stormy, Luxury Noir evokes opulence. This indulgent and bespoke style is made up of dark blacks and charcoals with matt black, dark copper and deep teal accents. When looking to create this palette, try the PGH Brick Metallic range, especially Pewter, or the glossy depths of Morada in Nero Gloss. Pair with Cultured Stone® Country Ledgestone in Black Rundle and Monier Roofing's Terracotta Urban Shingle in Titan. Hebel in the rich tones of Dulux® Domino can add an additional, moody layer when creating a mixed material façade.
Find out more
---
View more
View more
Dark & Stormy
The ideal style for showcasing clean classic lines and dramatic design details, this minimalist look includes dark chocolate and charcoal tones, with silver metal, white and pearl accents. Contemporary and striking, this palette allows the architecture to take centre stage with a sense of drama that is anything but sombre. Choose PGH Bricks' Distinctively Melbourne in Eaglemont, or the moody Monsoon from the Dark and Stormy range to create this style for your home. Monier Roofing's Concrete Horizon tile in Sambuca is the perfect complement for a strong layered exterior palette, while Hebel in Dulux® Namadji works well with rich dark tones.
Find out more
---
View more
View more
New Neutrals
Understated, elegant and calming in tone, this is a minimal, effortless and organic style made up of pale, warm cream tones and textured accents. Quietly confident, highly liveable and timeless, New Neutrals is the perfect base palette to develop sophisticated interiors and classic exteriors without being boring. Create this style with Zen By Nature in Salt, or Panna Cotta from the Connoisseur range. Add a layered textural element with Cultured Stone® Ledgestone in Southwest Blend and top with Monier Roofing Concrete Horizon tiles in Salt Spray. Hebel in Dulux® Mount Buller works for mixed facades or a second storey.
Find out more
---
View more
View more
Natural Habitat
This style reflects the move to sustainable living, making it popular with environmentally conscious homeowners and architects alike. Earthy browns and gentle neutrals are paired with sophisticated and refined whites, with hints of black and soft forest greens. Using nature as a cue, layered materials are key to this style, with the softer, more tactile materials such as untreated/ weathered timber or mud brick complementing architectural detailing such as black or white steel doors. Create the look with PGH Bricks Essentials range in Heathwood or Urban Essence in Pathway. Cultured Stone® Southern Ledgestone is a natural fit for this style with its rugged texture and the Echo Ridge colourway particularly works well. Finish your exterior look with Monier Roofing's Concrete Horizon tile in Wollemi and Hebel in Dulux® Mangaweka.
Find out more
---
View more
View more
Modern Industrial
This trend is all about the beauty found in raw, aged finishes and the appeal of rustic warehouses such as New York-style lofts. With an appreciation of the simplicity and skill of trades, Modern Industrial has a focus on functionality. Using unassuming materials, hardier textures, matte and high-shine finishes to achieve an artisan feel, this trend showcases bricks in interiors as well – the more the better. Pair with incandescent lamplight and copper, which are both flattering complements to natural brickwork. PGH Bricks Manhattan perfectly encapsulates an industrial feeling – try the East Hampton style as a starting point. Other materials that work well with this look include the Alfresco range in Espresso, Cemintel Territory Quarry in Urban Grey and Monier Roofing's Terracotta Urban Shingle tiles in Peak.
Find out more
---
View more
View more
Painted Whites
The move towards painted brick continues to evolve, trending to a brighter, whiter, coastal palette, reflecting the Hamptons aesthetic. This cool, calm and dynamic style is popular with renovations as it allows disparate materials to be united. It usually has a neutral base, relying on textural elements to create interest. Fresh whites are contrasted with raw timbers and concrete, accented by glossy finishes. Indeed, using a mixture of matte finishes combined with gleaming, reflective paints is key to this style. Create the look with PGH Bricks Paint Grade Commons painted in Dulux® Summer Cloud Half or choose the soft finish of Coastal Hamptons in Washed White. Complementing materials include Cemintel Territory Woodlands in Limed, Monier Roofing Concrete Atura tiles in Salt Spray, and Hebel painted in Dulux® classic, Natural White.
Find out more
---
View more
View more
Hamptons At Home
The supremely successful Hamptons look shows no sign of waning as a popular trend. This classic, fresh and relaxed style is made up of cool and warm greys, to create a bright and breezy feel with a refined edge, accented by silver metals, white trims and dusty greens/blues. It is a perfect mix of a coastal aesthetic combined with sophisticated modern elegance. Echoing the look of East Coast USA's holiday playground, it is a fresh style that feels right at home in Australia. Try the classic charm of PGH Bricks' Simply Hamptons range in Fresh White or Driftwood Grey from the Coastal Hamptons collection. For authenticity, include Cultured Stone® when devising an exterior palette, perhaps Dressed Fieldstone in Echo Ridge, combined with the slate-like look of Monier Roofing's Terracotta Urban Shingle tile in Peak.
Find out more
---
View more
View more
Warm Earth
Heralding a return to warmer, welcoming hues, Warm Earth is a grounded, timeless and comforting style made up of terracotta and spice tones. This style is a move away from the monochromatic combination of recent years, focusing on a richer and stronger palette. Deeper, earthier accents, such as forest green and aged copper, provide contrast, while stones, granite and timbers with a terracotta base add textural interest to this palette. Encapsulate this look with PGH Bricks Distinctively Melbourne range in Hartlands or the satiny good looks of the Smooth collection in Adelaide Red. Cultured Stone® is a perfect fit with this trend, especially Country Ledgestone in Chardonnay. Monier Roofing's Terracotta Nouveau in Titan is an effective contrast, especially when combined with Hebel in Dulux® Calf Skin or Dulux® Coffee Clay.
Find out more
---
View more
View more
Grey All The Way
Strong, simple and versatile, grey tones continue to dominate exterior colour palettes, proving to be a trend with longevity. Shades have now moved towards paler cool greys, with concrete and brushed silver accents. Like any monochromatic palette, it is most successful when there is a play of textures and materials – grey shingles, soft timber shades and concrete all complement the textures of smooth or limewashed grey bricks. Look at PGH Bricks Dark And Stormy range in Lightning or Ceniza from the Morada collection for a contemporary aesthetic. Cultured Stone® Ledgestone in Platinum can add a textural element, along with Cemintel Edge Cladding in Dulux® Milton Moon. Stick with the silver tones with Monier Roofing Concrete Horizon tiles in Silver Perch.
Find out more
---
View more
Explore your style with the
PGH Bricks Style Quiz
, which is designed to help you identify your own aesthetic and create a mood board to help you fine-tune your design.
After individual colour advice? Visit a PGH Selection Centre or download your free copy of our new Style Guide brochure
here
.
View more