Red Bricks
The intrinsic flexibility and timeless characteristics of red brick radiates confidence, calm and strength. The warm, earthy palette provides depth and vitality to perfectly lend itself to classic and contemporary architectural and landscape settings. Take the quiz today to find out if this is your style or contact us to let us know how we can help you select the perfect shade of red for your residential or commercial project.
View more
PGH Red Bricks Range

Durable, strong, and timeless, our extensive collection of bricks offer superior and progressive materials in a myriad of colours, shapes, textures and size. Discover our range of red bricks to use in your residential or commercial project today.

Where to Buy Red Bricks

As one of Australia's largest clay manufacturers, PGH Bricks & Pavers offers an extensive collection of durable, stylish, and timeless bricks for residential, architectural and commercial projects across the Australian east coast. Our manufacturing facilities and selection centres are located throughout Queensland, New South Wales, Victoria and South Australia. Find your closest selection centre and distributor, or contact us today to find out how we can help you find the right brick for your project.



View more
Common uses for red bricks
Red bricks - whether dark red bricks or light red bricks - are incredibly versatile, representing decades of Australian architecture due to the timeless charm of richness, luxury, and warmth they provide. From classic and contemporary homes to schools and hospitals, red bricks can be used to create impressive finishes and features in a wide variety of residential and commercial settings.
View our case studies to discover more remarkable designs achieved with PGH bricks.
Visualise your dream home with our visualiser tool
Wondering how red bricks will look on your dream home? Try our visualiser tool today.
View more
View more
Can red bricks be painted?
If desired, it's possible to paint red bricks. Painting bricks is an alternative to staining or tinting, but requires ongoing maintenance and is typically not as easy or as quick as staining. If you've decided to paint your red bricks and careful consideration has been made, it's essential to apply a primer made for masonry first. The better the paint can wrap around the porous material of the brick, the better the paint will bind.
Can red bricks be stained?
If desired, red bricks can be stained to revive the look of older bricks or change the aesthetic of a space. Bricks are typically clay-based, porous material that willingly soaks stains and tints. To apply a stain, you'll first need to thoroughly clean the bricks. Taking care to protect features of your work area you don't want stained (such as window frames), mix the stain, then apply in thin layers using a paintbrush or roller.
Alternatively, if your red bricks have unwanted stains (from graffiti, paint, iron, acid, calcium, oil, or tar, for example), there are methods you can use to remove them. For a comprehensive guide on stain removal for red bricks, download our technical manual.
How much does a red brick weigh?
Traditional Australian red clay bricks, on average, weigh approximately 3.1kg. However, this often varies slightly depending on the brick manufacturer and materials used.
View more

What is the size of a standard red brick?
A traditional Australian red brick has a standard size of 230mm x 110mm x 76mm. While these dimensions are considered the Australian standard, not all bricks will be crafted with those precise dimensions due to the natural variation of the raw materials used and the impact of firing during production. In most cases, brick dimensions will be largely unaffected, and any differences will be unnoticeable once laid. Read our guide on Australian brick sizes and dimensions for more information.
How many red bricks do I need?
The number of red bricks you need depends on your unique residential or commercial project. We can help you calculate how many bricks you need for your space with our quick and convenient Brick Calculator. Simply enter your wall area, select your brick size, and we'll do the rest!
How many red bricks per square metre?
The number of red bricks needed per square metre will depend on your chosen brick style and size. For instance, if you selected a standard brick size (230mm L x 76mm H) for your residential or commercial project, you would need 49 bricks to cover 1 square metre of wall. If you selected double height bricks (230mm L x 162mm H), you would need 25 bricks per square metre.
Our quick and convenient Brick Calculator can help you find out how many bricks you need for your space. Simply enter your wall area, select your brick size, and we'll do the rest!
Is red brick coming back in style?
The eternal charm and rich heritage of red bricks have driven a revival of the bold and earthy style. While losing some trend-fuelled steam in the '80s and '90s, the timeless appeal of red brick has meant that many contemporary buildings have resurfaced this vibrant style and inspired a consistent increase in red bricks and red paver bricks as popular building materials.
Read more about the revival of red brick to find out how you can use this eternally charming style in your project.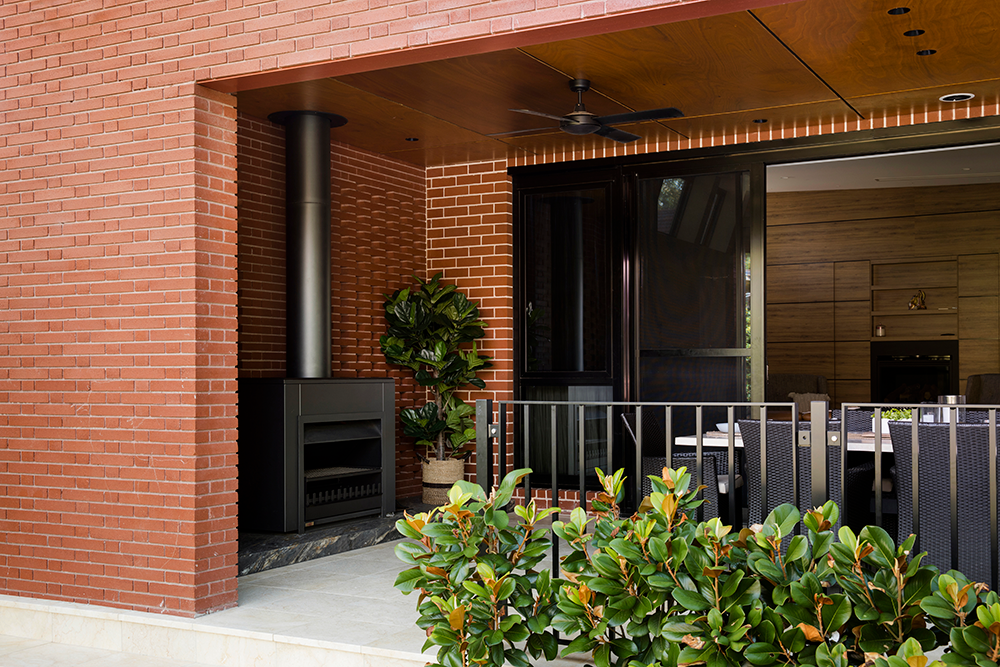 View more
Are red brick homes popular?
Red brick homes - and their impressive exterior and interior finishes - are a popular choice for builders and homebuyers alike. Not only do the earthy tones of red bricks exude confidence, charm, and a sense of calm, but they also provide many benefits that make them an ideal home and worthy investment, including:
Few upfront costs and virtually no ongoing maintenance costs;
Energy efficiency that keeps your house warm in winter and cool in summer;
Endless possibilities for design and construction;
Weather and age-proof (no need to worry about twisting, warping, rotting or decaying);
Resistance to the extremes of the Australian climate;
Robust, safe and durable;
Reduces exterior and interior noise; and
Low maintenance.
Wondering if red brick is the right colour for your new home? Read our top tools and tips for navigating brick selection and choosing the right brick colour for your home.
Is red brick timeless?
While the use of red brick has fluctuated throughout the years due to stylistic trends that pop up now and then,on the whole red bricks are renowned for being timeless. The vibrant, earthy tones are highly adaptable and exude richness, warmth and luxury, making them an enduring classic for homeowners and architects wanting to make a natural, authentic statement.
The confident, reddened palette offers a sense of calm imbued with sophistication, allowing easy application to an extensive range of architectural styles and landscapes. Whether it's a classic '70s home, a newly-built contemporary haven, or urban workspace, red bricks can offer timeless appeal to any project.
How much do red bricks cost?
The cost of red bricks can vary depending on size, style and texture. If you're considering purchasing red bricks for your residential or commercial project, several benefits make them a worthy investment.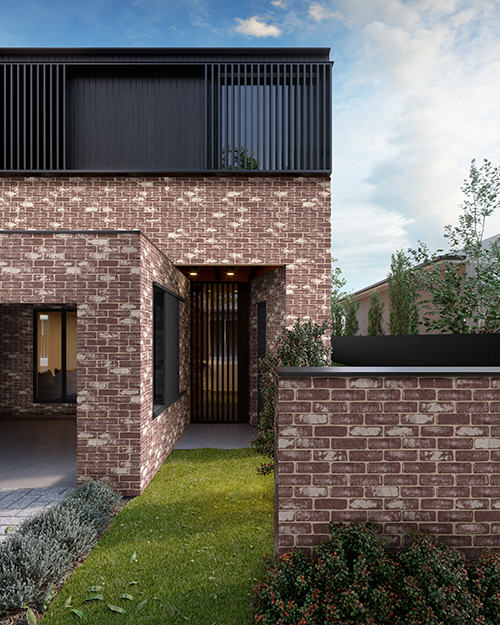 View more
Why choose PGH bricks?
Solid investment: Building with bricks means fewer upfront costs and virtually no ongoing maintenance costs. Additionally, when it's time to sell, brick homes generally command higher prices than non-brick homes due to their durability and reputation.
Energy efficiency: Brick insulates in a way that most other materials don't. When building with brick, your home will be naturally warmer in winter and cooler in summer.
Creative colour and variety of choice: At PGH Bricks & Pavers, we offer a diverse range of colours, sizes, shapes and textures. With smart design, blending of brick types and diverse bricklaying techniques provides endless possibilities.
Strong and safe: Bricks are permanent. They're weather and age-proof, and don't feel tired like other man-made materials. They won't twist, warp, rot, or decay and are resistant to the extremes of the Australian climate.
Sound reduction: The density of bricks makes for a quiet home, with dramatically reduced external sound. Brick can also reduce noise transfer within the home when used on internal walls.
Low-maintenance: Bricks require virtually no maintenance, which - in turn - avoids ongoing costs. Unlike other products, the colour is baked into the product, lasting a lifetime. Remember, other building materials will need to be repainted over time (an important fact to when considering the 'whole-of-life' cost).
Read our Top 5 Benefits of Bricks for more information on why you should invest in brick for your residential or commercial project.
View more
Have a question for us? Fill out the form and a PGH Team Member will get back to you promptly.
Oops, something went wrong! Please call the PGH team on 13 15 79.