The Avante brick walling system is an Australian made lock in rail system. It is a lightweight product with the flexibility and versatility to accommodate for heights, shapes and situations that architects, builders and home owners come up against on a project. The system can be used to complement traditional bricks, or used on elements of the project where full bricks can't be used.
View more
View more
The system comprises brick facings fixed mechanically to a galvanised steel rail. Profiled rails are mounted in horizontal rows onto a vertical support system and the brick facings are then 'clipped' into place. This mechanical 'clipping' feature ensures a high strength wall that enables some adjustment of brick facing position during installation. Mortar is added using a pump system.


Avante is perfect for both new construction and re-cladding across residential and multi-residential.
It's cost effective and can be used both internally and externally, in tight spaces, or where boundary limitations, weight, wall thickness and site mess are issues.
Avante can be used with a wide range of substructures, including concrete, timber frame, structural steel, lightweight steel frames, masonry and structurally insulated panels.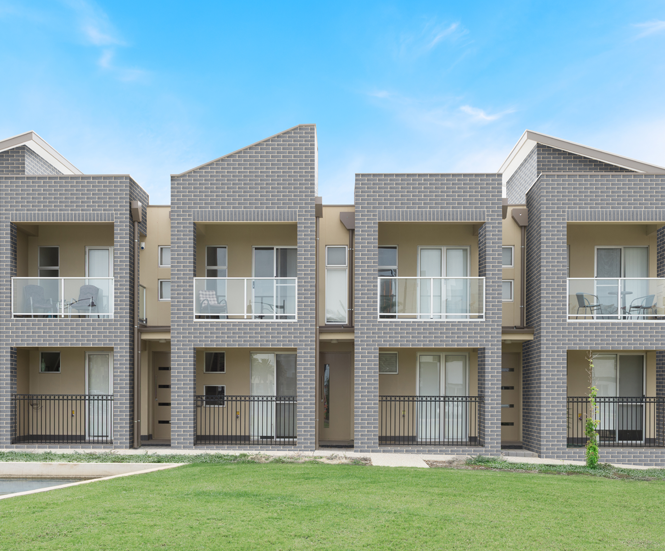 Lightweight – approximately 50kg/m2, compared to approximately 200kg/m2 for traditional brick
Seamless integration with traditional masonry – Avante brick facings are cut from PGH Bricks & Pavers' extensive range of traditional bricks
Reduced site space requirements – allows for the brick look where tight boundaries would usually restrict usage
Can be used for both internal and external applications
On-site flexibility that enables shaping to suit building details and achieve seamless brickwork around corners, windows and doors
Reduced materials handling requirements
Reduced waste and mess onsite
Strong, durable and weather resistant
Non-combustible
Can be fixed on all common substrates
Safe choice with 'brick grip' design – bricks can't fall
Extensive range of colours and textures across the PGH Bricks & Pavers product collection
NCC compliant
Low maintenance
Backed by CSR – the name behind some of Australia and New Zealand's most trusted building industry brands
Benefits of the Avante system
We're here to help
If you have a question or a request please call us on 1300 313 382 or fill in our form and we'll be in touch.
Oops, something went wrong! Please call the Avante team on
1300 119 579
.