At the forefront of contemporary design, the clean lines, divine colours and ultra-smooth textures of our Morada brick range set a new benchmark for building luxury.
Made in Spain from ultra-fine clay, these smooth, porcelain-like bricks are now available in five fresh new colours and textures; Ares, Rojo, Cacao, Nero Satin and Nero Gloss, to create trendsetting contrast and design versatility for your luxury modern build.
View more
Dark Indulgence
This Morada brick colour palette is reminiscent of our Luxury Noir style, representing the ultimate in sleek, decadent luxury. Combining the durability of brick with smooth designer finishes, these stunning Morada colours bring a sense of drama and intensity to any build.

View the range
Fresh Neutrals
Inspired by our Sophisticated Neutrals style, this palette within the Morada range provides an ideal blank canvas to create and highlight your dream design. Creamy and subtle, these fresh tones bring lightness, brightness and beauty to homes of all sizes; whether in wide, open spaces or smaller areas.

View the range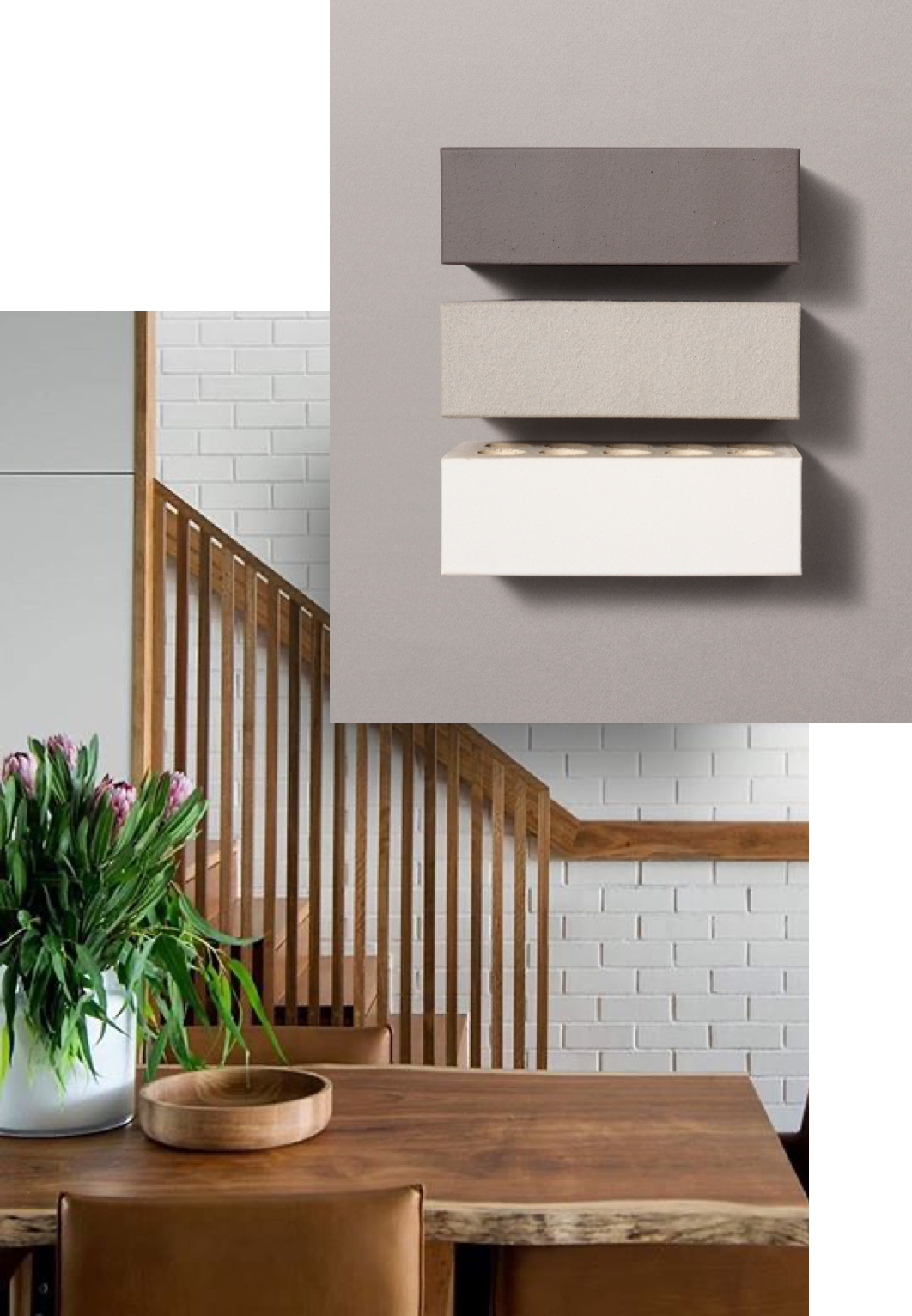 The Beauty of Earth
Rustic, rich and warm, the tones in this palette are inspired by our Warm Earth style (and Mother Nature herself). These classic colour-through bricks are imported from Europe, bringing a sense of luxury to builds all over Australia's stunning, rugged landscape.

View the range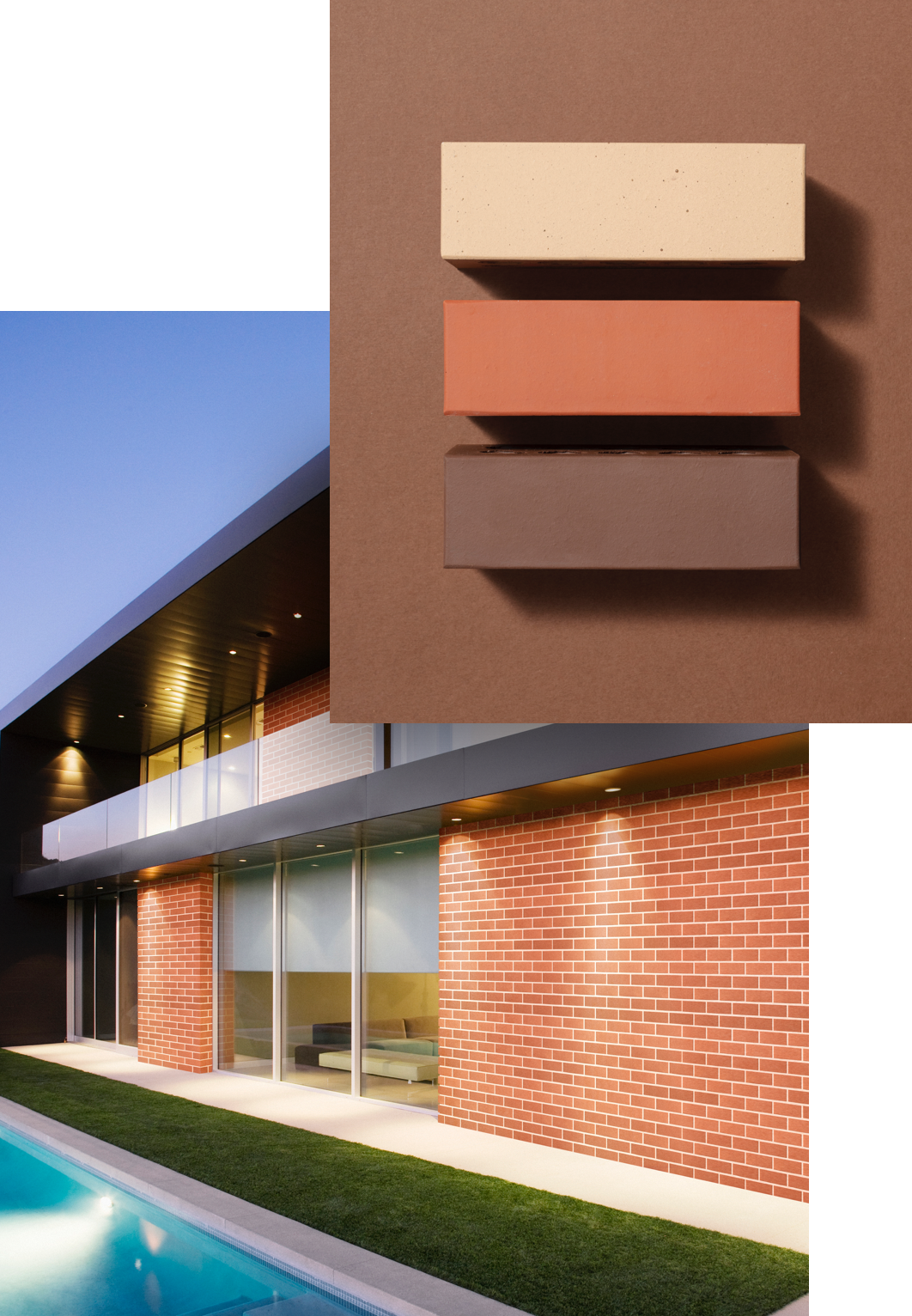 Taking the outside in
We know that good design and timeless style start from the outside and work their way in. Durable, strong and classically stylish, bricks are a structurally superior and progressive material. Our Morada brick facing solutions provide you with the flexibility you need to create a seamless space, blurring lines between indoor and outdoor environments.
View more
Colours
Building on our existing and already flexible Morada colour palette, these colour-through bricks are now available in five unique new shades; Ares, Rojo, Cacao, Nero Satin and Nero Gloss. Explore the colour palettes and sizes available below.

View Technical Information
Get your sample
We understand the need to access samples as you move through your design journey is incredibly important. Even at the best of times, material specification can feel overwhelming, with lots of decisions to make on every detail.

Our sample service is safe and contactless, click below to request your Morada sample today or call 13 15 79 to speak to one of the team.