Botswana Embassy
Traditional identity with modern aesthetics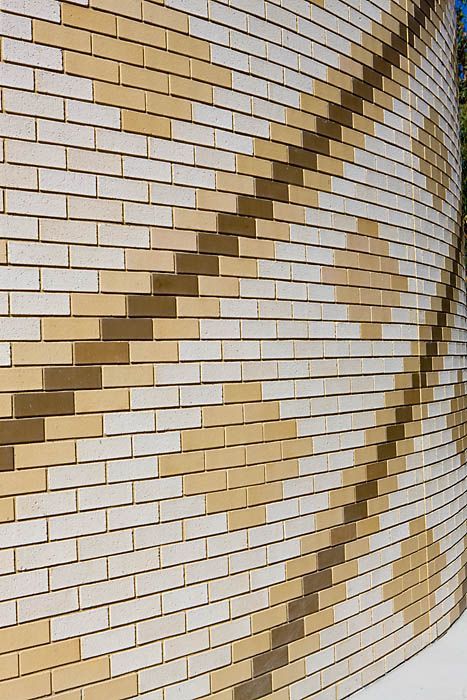 The role of architecture to bring together traditional cultural identities with modern aesthetics is beautifully showcased in the High Commission of the Republic of Botswana building in the ACT. Situated in the Deakin diplomatic district of Canberra, the project draws its architectural inspiration from the building history of Botswana. The design reflects the neo-classical public buildings of the British colonial era and the traditional decorated huts of the Tswana people, synthesised and re-interpreted in a modern architectural language and technique appropriate for this time and place.
Integral to the unique design by Guida Moseley Brown Architects was the use of bricks, chosen as the dominant building material because they provided a robust, long lasting and economical enclosure that was also capable of achieving a distinct appearance. Used in this project were Blue Steel Flash from the PGH Bricks Metallic range, and Crevole from the Velour range.
Colour was essential in the architectural character of this project, therefore the use of PGH Bricks materials was selected by due to the high quality of bricks within budget requirements, and which offered a great colour range. The bricks are used in a variety of different ways, alternating bonds and colours to weave patterns into the brickwork, reminiscent of the Lekgapho designs of the famous Botswanan baskets and traditional decorated huts. The dusty, desert colour laid in eye-catching traditional African designs across a selection of walls showcases what can be achieved with bricks using a creative concept.
View more
Have a question for us? Fill out the form and a PGH Team Member will get back to you promptly.
Oops, something went wrong! Please call the PGH team on 13 15 79.