Penrith Leagues Club
Penrith Panthers: bricks as a feature of interior design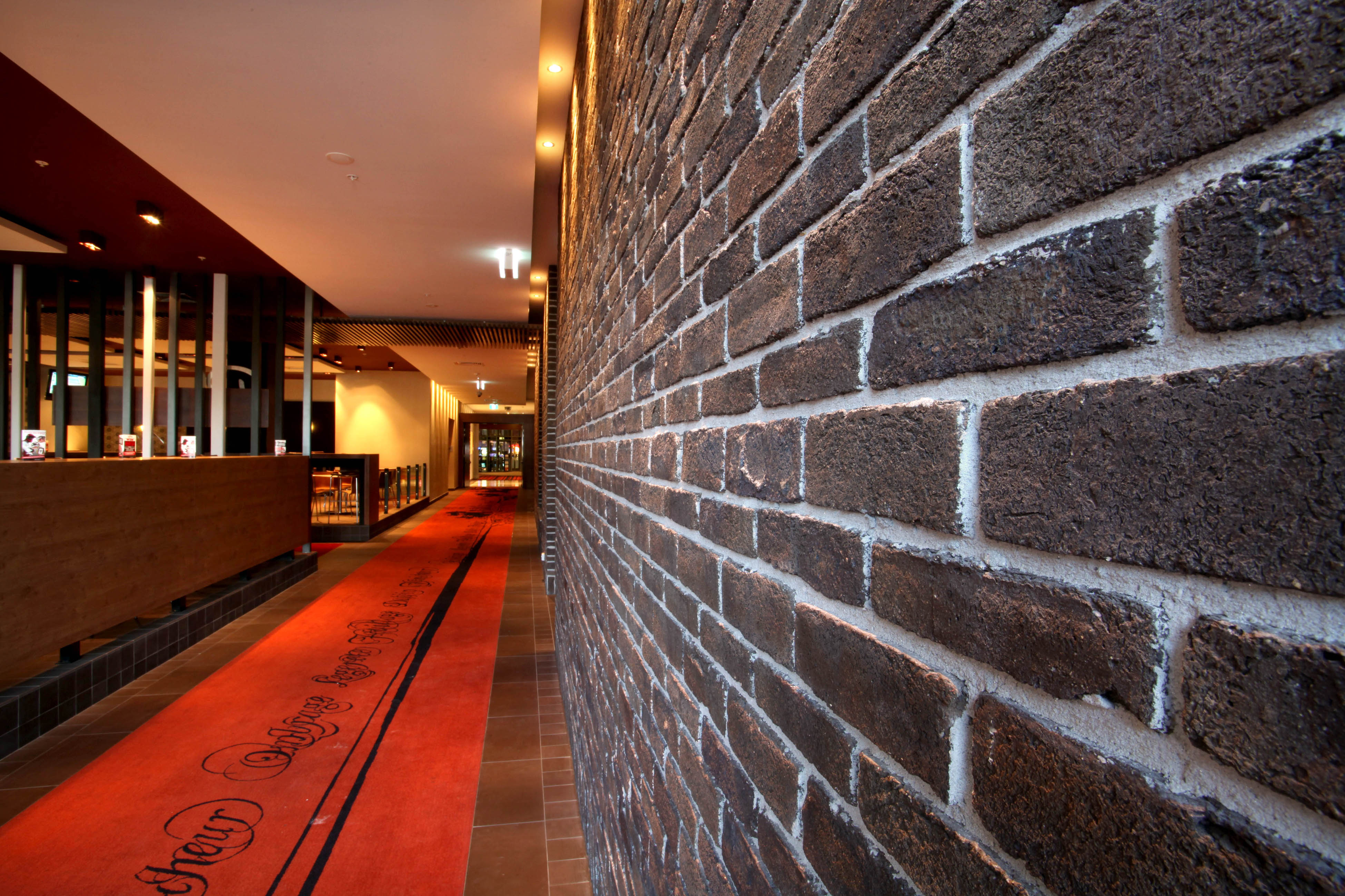 Penrith Panthers pounce on the contemporary trend of bricks as a feature of the interior design.

Sydney NRL Club, Penrith Panthers, launched a multi-million dollar construction, transforming the club heartland into a sophisticated, hospitality destination.

The revitalisation project was delivered in stages, with the design representing the new club direction to create a modern venue which is unique within its surrounds and reflects and attracts the community's diverse clientèle.

The first stage of the renovation included the new food and beverage locale. Its design, according to project architects and interior designers, Altis Architecture, was led by the desire to create a seamless transition between the indoor and outdoor terraces. An underlying response to this was the selection of materials.

PGH Bricks & Pavers were chosen to supply the bricks for the redevelopment because they provided a quality product that matched the design intent within budget requirements.
Senior Architect, Will Walker of Altis Architecture says: "to create the impression of bringing the outdoors inside we designed an internal feature wall using PGH's Greenway bricks using both the 50mm and 76mm high profiles in a customised pattern evoking an image of a garden wall."

"As an architectural form, the feature face brick wall forms a very strong circulation axis, drawing patrons from the reception area of the club into the new food and beverage venues."

"The dark hues and rough face of the brickwork is illuminated giving depth to the material, particularly in the evening, creating another layer of interest, "" said Will. "The material selection of brick was made for its durability and long lasting finish which will stand the test of time both aesthetically and practically."

Hal Carter of PGH Bricks & Pavers was involved in the project as chief consultant to Altis Architecture.

"These bricks form part of a versatile collection, both sophisticated and innovative in function and design. The Greenway bricks have a particularly exclusive style, which offer a luxurious and chic compliment to any modern architecture."

"Used as they have been in the Penrith Panthers revitalisation project, combining the two different heights, it is easy to create a smart and attractive architectural expression," said Hal

It is also becoming an increasingly popular trend to use brick in an internal feature wall. Not only does it look great, but it can also assist with making buildings more energy efficient. Brick facings are also increasing in demand in commercial interiors because people want the look of brick, and because they can't structurally use brick, it's the next best thing," Hal said.

View more
Have a question for us? Fill out the form and a PGH Team Member will get back to you promptly.
Oops, something went wrong! Please call the PGH team on 13 15 79.