LOOKING FOR A BUILDING MATERIAL THAT WILL HELP YOU TO SELL YOUR HOME EASILY AND FOR THE BEST POSSIBLE PRICE? LOOK NO FURTHER THAN BRICKS
View more
For most Australians, a brick home means quality construction – which, in turn, adds value to a property. With some experts predicting that brick construction will add at least 20% to the price of a property, I thought it time to talk to some experts to see if brick homes sell quickly and for a higher price.
Real estate agent Daniel Ashton works in the inner Melbourne suburb of Elsternwick and says that there are some buyers ("a good percentage of the market ") who won't consider weatherboard homes for fear of upkeep.

"It's about the amount of paint that's required, upkeep to the boards, rotting and so forth," he explains. "There's definitely a large percentage of buyers who are only in the market for a brick house."

Ashton says he has no doubt that brick homes carry a premium price in his area, which is a well-established suburb of Melbourne, now very much in favour with savvy investors and homeowners.

"I think you tend to find that weatherboards have a ceiling price on them depending on the size," he says. "From that point on, the more premium prices that are normally achieved are brick homes. So there definitely seems to be a tendency towards paying premium for brick over weatherboard."
Bricks are Australia's most widely used external wall cladding – affordable, readily available and thoroughly tested. The natural beauty of bricks means that they don't need any extra treatment and minimal maintenance. They weather well, are incredibly strong and last for decades – even millennia. Indeed, the Great Wall of China is still impressive after more than 2000 years.
Daniel Ashton, Real Estate Agent
"...brick construction will add at least 20% to the price of a property..."
CEO of First National Real Estate, Ray Ellis says that all their statistics support the fact that Australians prefer brick over any other external building material.

"We have 400 offices throughout Australia and New Zealand – so we sell, buy, lease, and get involved in a whole range of houses – and we know that 64% of Australians live in brick homes, and 75% consider choosing it when they do extensions or whatever. It is certainly the go-to product for investing, living and extending."
And Ellis says it's not just about the fact that buyers know that brick is low-maintenance, there are other factors that come into play as well, particularly the natural insulation properties of brick.
"As we become more educated, we have learned that double-brick houses are warmer in winter and cooler in the summer," he says.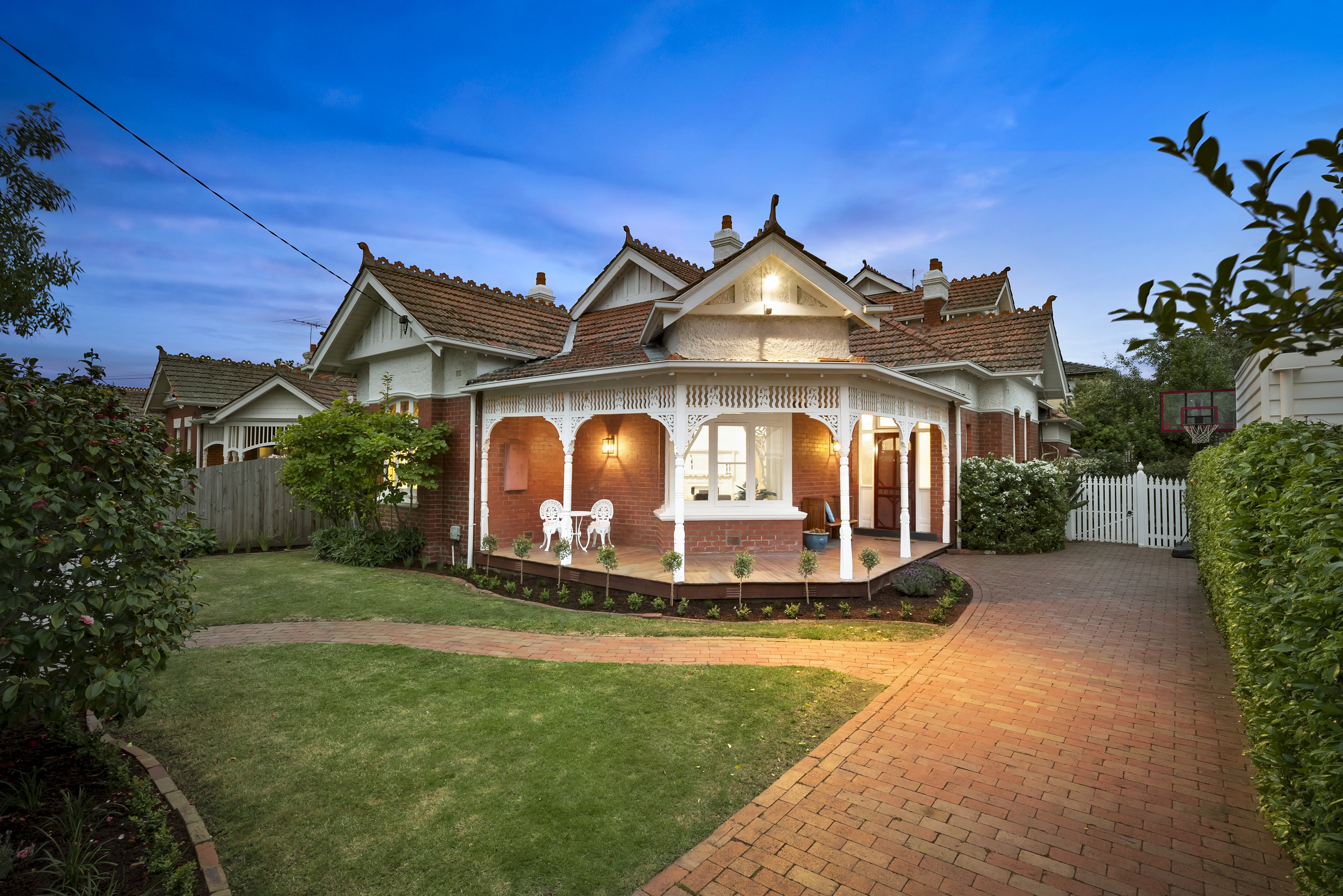 "They cost less to heat or air condition, they can be easily adapted to solar and they just give a more solid feel of what a home should be. And Australians are fascinated with turning their home into an investment."
Ellis says that the attraction of brick homes even plays a part when it comes to investors buying property, as well as owner-occupiers.

"I was able to get statistics that confirmed that 87% of Australians believe that a brick home provides a better return on their investment," he adds.

"Brick has lower running costs. I don't think investors fall in love with a brick home like it's their own house, but they fall in love with the fact that their maintenance costs and ongoing costs are going to be a lot less. I mean, the love is still there, but it's more hip-pocket love."
View more
Lastly, Ellis believes that choosing bricks are also important when it comes to extensions and additions because of the quality they bring to a building project – for a surprising reason.
"This is just my own anecdotal information, but people are becoming more fascinated with 'buy local' and bricks are manufactured in Australia,"
he says.
"They're easier to get; you don't have to wait for them to come from Germany, like a certain kitchen appliance or something. So from a tradesmen point of view, it's easy to get hold of bricks, it's easy to work with, and even if your extension is on an average house, the brick extension makes it more solid."
"I don't think that when people are doing extensions they sit down and go, 'Oh, the bricks are coming from Auburn and I live in Kellyville', but the tradesmen are saying, 'Oh, yeah we can start tomorrow' because they know they can get the bricks. I think tradesmen find it easier to work in bricks because they're easier to get to and they're Australian-made."

View more
Have a question for us? Fill out the form and a PGH Team Member will get back to you promptly.
Oops, something went wrong! Please call the PGH team on 13 15 79.