PGH Bricks & Pavers is proud to have partnered with
Three Birds Renovations
on their latest project. The Three Birds team is transforming the Sydney residence of their own Lana Taylor into a forever home, inspired by the white-on-white architecture on the Greek Island of Santorini.
Lana wanted her home to have a stunning white brick interior feature wall, in keeping with the home's clean and organic design. A new structural wall was built in the family room using PGH bricks with a smooth, uniform finish to create symmetry. The bricks were finished with a coat of white paint (Dulux Lexicon Half).
Interior feature walls created using brick are a clever way of introducing texture to the home. Available in a wide variety of sizes and colours, bricks provide eye catching, architectural elements. A contrasting mortar can be used make a design statement, while a matching mortar creates a seamless finish.
The popularity of white walls is enduring. Regardless of where your home is located, or the direction of your interior styling, there is a shade of white to suit every home. Bricks are a durable and timeless choice and there is a wide range of light colours to choose from, in both warm and cool tones. Popular white/cream bricks in the PGH Range are Crevole (Velour) (NSW/QLD), Frost (NSW/QLD), Perisher (NSW), Vanilla Ice (SA) and Rice (QLD).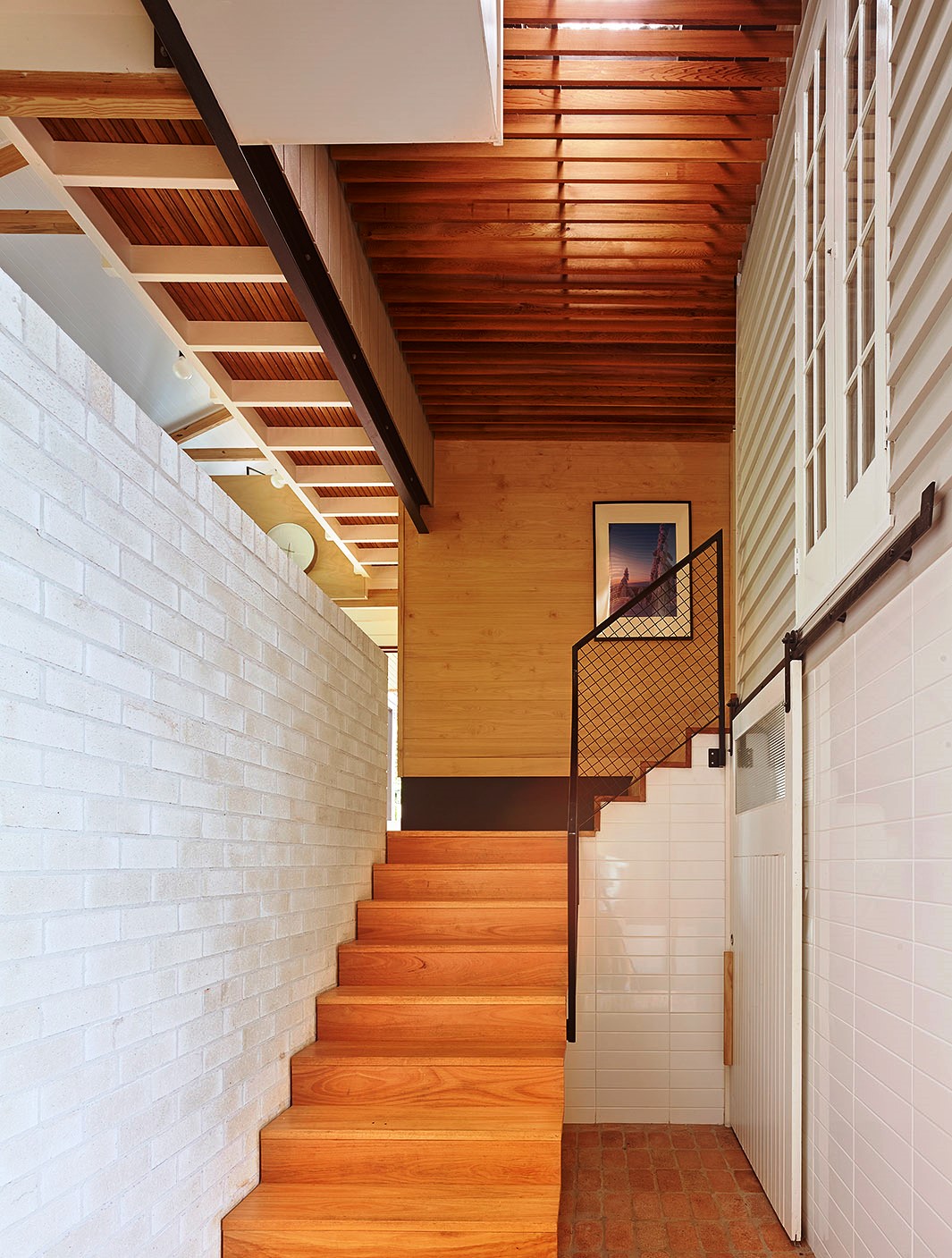 A lick of paint over dated or ageing bricks can lift a room. For those renovating a home, it can be a quick and simple transformation for interiors and exteriors. White paint is a popular choice and it provides a neutral palette for styling.

However, painting bricks is a long-term commitment, so be sure to do your research.
BEFORE OPENING THE PAINT TIN, CONSIDER THESE TIPS FOR PAINTING BRICKWORK:
Is this a look you'll love in the long term? Removing paint from bricks is a difficult process that usually requires the use of chemicals. This type of restoration work is generally expensive and reserved for high-end and heritage masonry buildings.
Before painting, assess the condition of your brickwork. Bricks that are damaged, in poor condition, or in a home that has issues with moisture are generally not suitable for painting.
Bricks should be cleaned and repointed where necessary, and cracks should be sealed before painting.
Seek advice from a paint specialist in regards to product, as the brick wall will need the same attention as plasterboard, including undercoats and a breathable interior paint. The durability of paint can be compromised depending on the natural chemical properties of the bricks.
Remember that bricks need to breathe. They are manufactured with pores that expel moisture from the wall and painting them may interfere with this process. You'll need to pay close attention to signs of deterioration over time.
Like render, painted bricks are likely to require re-painting every three to five years to keep walls looking fresh and tidy.
If your heart is set on the painted look for a new brick wall, consider purchasing lower cost bricks in the shape and size you want to achieve a smooth finish without the expense of a premium brick.
View more
Have a question for us? Fill out the form and a PGH Team Member will get back to you promptly.
Oops, something went wrong! Please call the PGH team on 13 15 79.