THANK YOU for voting pgh as the 13th most trusted brand in the 2018 architecture & design brand survey
PGH Bricks & Pavers has been voted 13th Most Trusted Brand in the 2018 Architecture & Design brand survey.

At PGH Bricks & Pavers, we pride ourselves on being able to deliver a product people not only love but trust. We are passionate about bricks and creating a quality product that builds beautiful, strong and timeless spaces. PGH Bricks & Pavers are leading the way for all things brick across Australia – ensuring the very best in product range, service, innovation and expertise for the architectural and design market.
More than 600 brands participated in this years' Trusted Brands survey where more than 6,000 votes have been counted to determine the list of 100 Top Trusted Brands and 30 Category winners. Brands voted as the 100 Top Trusted have been recognised by industry professionals as preferred brands.
Trusted Brands is an industry benchmarking tool for assisting Australian businesses and individuals in making more informed purchasing decisions. In a commercial context, Trust is a particularly powerful influence and decision-making enabler. See the top 100 winners.
View more
Testimonials
CHARles, Business manager
"Excellent durable and manufactured products."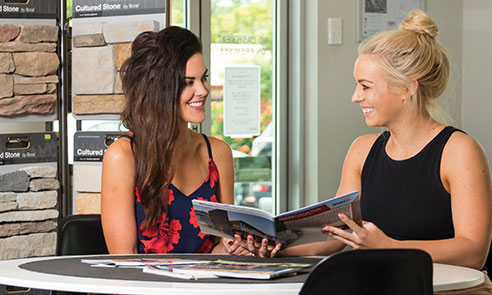 NATHAN, Architect
"Great to work with and always willing to help."
Zoran, Associate Director
"A great range of bricks to suit any project and well supported by very helpful staff."