CREATE A SEAMLESS FLOW FROM THE EXTERIOR TO THE INTERIOR WITH EXCITING DESIGN-LED STYLES FROM PGH BRICKS
We all have an intimate connection with our homes – their look and feel. Cast your mind back to recall the first view you had of your home. There is something memorable and deeply personal about the first time you see your own front facade and walk inside. First impressions are so important and choosing the right exterior for your new house reflects the way you live.

But it doesn't stop at the outside. Designers and architects know that once you have got the exterior right, it's about extending the same architectural language throughout your home. You need a cohesive palette and a seamless flow from indoors to out – and back again.
View more
How to bring bricks inside
Texture is the key to successfully connecting an exterior colour scheme to an interior design aesthetic. This connection is most strongly reflected in the trend to an industrial-style look (add link). Bricks from PGH Bricks'
Manhattan range
can create the look of recycled brick walls in an interior setting – ideal for feature walls or large open-plan living areas with a loft-style or industrial aesthetic.
It is also worth referencing the exterior colour scheme internally – often near the entry and perhaps using the same face bricks for that seamless flow. The
Pure Linens range
is ideal for interior settings because of its streamlined profile, complementing interior low sheen paints. Pure Linens in
Whispering White
colour can be a fantastic bridging element between exterior face bricks and internal painted walls because of its muted tones, while
Cinders and Soot
works well with a darker exterior palette.
Because bricks are stable and moisture resistant, they can work equally well in wet areas such as kitchens and bathrooms, as well as hallways and living areas. They can even be used as a textural floor.
Mid-century houses often work well with feature walls in a more robust shade, such as
McGarvie Red
, where the textural elements connect traditional building materials with a contemporary aesthetic.
View more
The alfresco area

With most Australians enjoying the most of our wonderful climate and spending much of their leisure time outdoors, it makes sense to let the exterior design and palette influence the interior colour scheme too.

The biggest trend in all new houses is creating an alfresco area. Indeed, an outdoor space is now firmly on the must-have list of every new home. Brick is an ideal choice for outdoor entertaining because of its ease of maintenance, durability and classic good looks. Consider using the same bricks as the exterior, but varying the bond or pattern – for instance, a stacked bond will match the façade, while providing clean and contemporary lines in an outdoor kitchen.



Alternatively, consider a pigeon-hole pattern for an outdoor space, a design that stacks the bricks with carefully planned gaps, which allows airflow through the brick wall. This pattern will provide privacy from neighbours, while still referencing the beauty of bricks to again complement the rear façade of a house.
Design solutions
Greys still reign supreme for many designers, as highlighted in the latest style campaign from PGH Bricks. Grey All The Way continues to be a strong design trend with shades such as Driftwood Grey or Seascape Pumice from the Naturals range, complemented by a charcoal shade in roof tiles. Continue this palette indoors with the semi-glazed effect of the Metallic range, including Pewter (with dark mortar for dramatic effect, or white to highlight contemporary furnishings).

For a Scandi-aesthetic, consider the new beautiful long-form Danish bricks in the Lang Mursten range. Simple and elegant, these bricks can complement a muted, minimalistic design – adding, rather than taking away, from a classic interior scheme. Perfect as a foil for the clean lines of Danish furniture, they provide a beautiful backdrop for understated sideboards, vintage lighting or cowhide rugs.
View more
HOMES TO INSPIRE YOU
With the focus moving to blending indoor spaces with outdoors, there have been beautiful examples of the use of bricks to provide a connection between the two. Architect
Joe El-Sabbagh
was inspired by American great, Frank Lloyd Wright, when building his own home in a classic minimalistic style. Working with the McGarvie Red bricks, El-Sabbagh used different bonds and patterns to create depth and interest in his outdoor areas.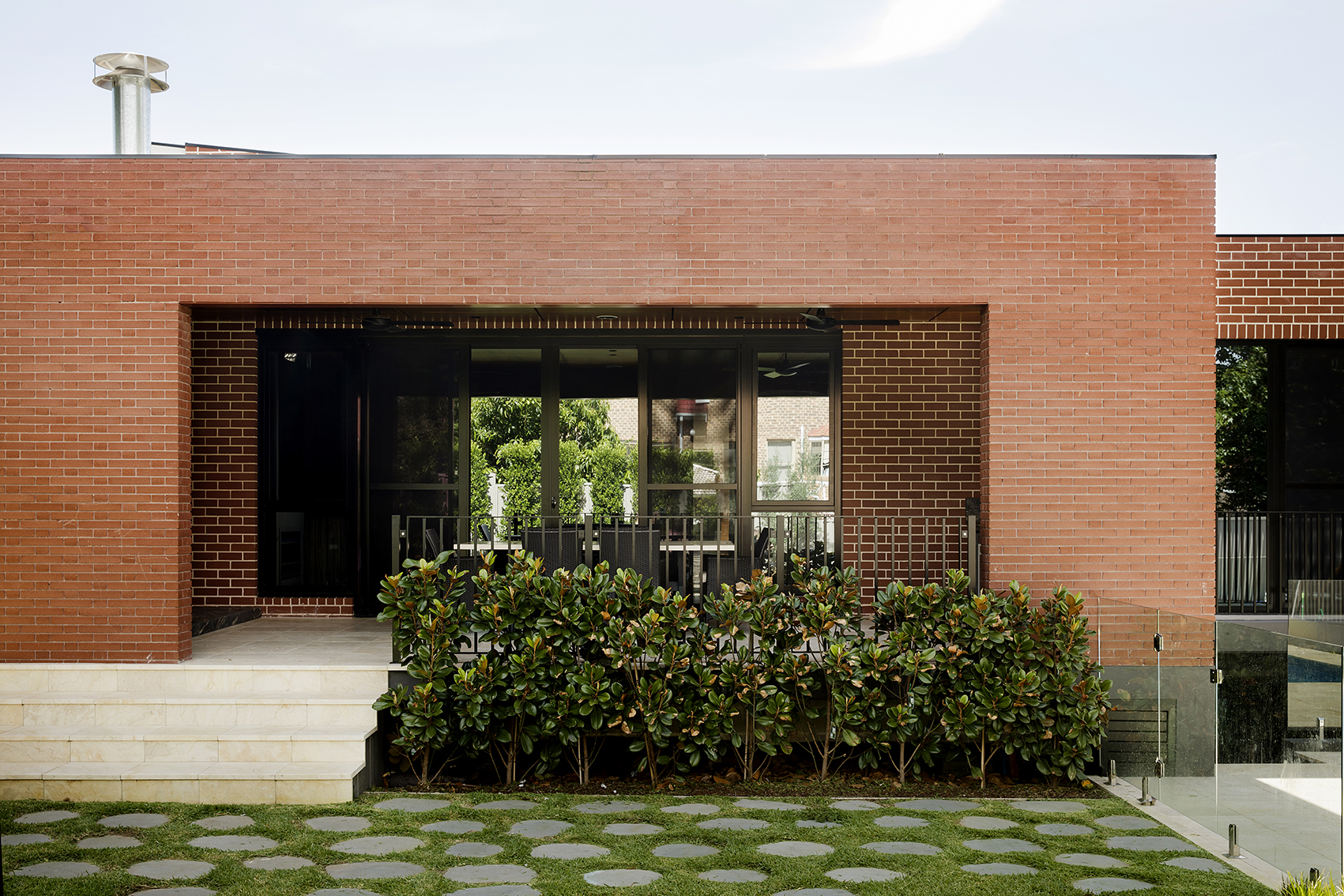 In Brisbane, co-owner of internationally renowned construction and development company Graya, Andrew Gray, worked with architect Tim Stewart to build a modern take on a Queenslander, featuring spectacular brick fireplaces and interior brick feature walls throughout his home. Using
Pebble Creek
from PGH Bricks'
Pure Linens range
, they ended up with a warm and neutral colour and a smooth finish to create a contemporary family home.
Another inspirational Brisbane home is The
Three Chimney House
, a single storey house, located just 30 minutes from Brisbane's CBD. KP Architects designed the interior walls of the home to showcase the beautiful lines of
Crevole
from the
Coastal Hamptons range
; chosen for its robustness against Queensland's harsh weather conditions, and its structural and textural qualities.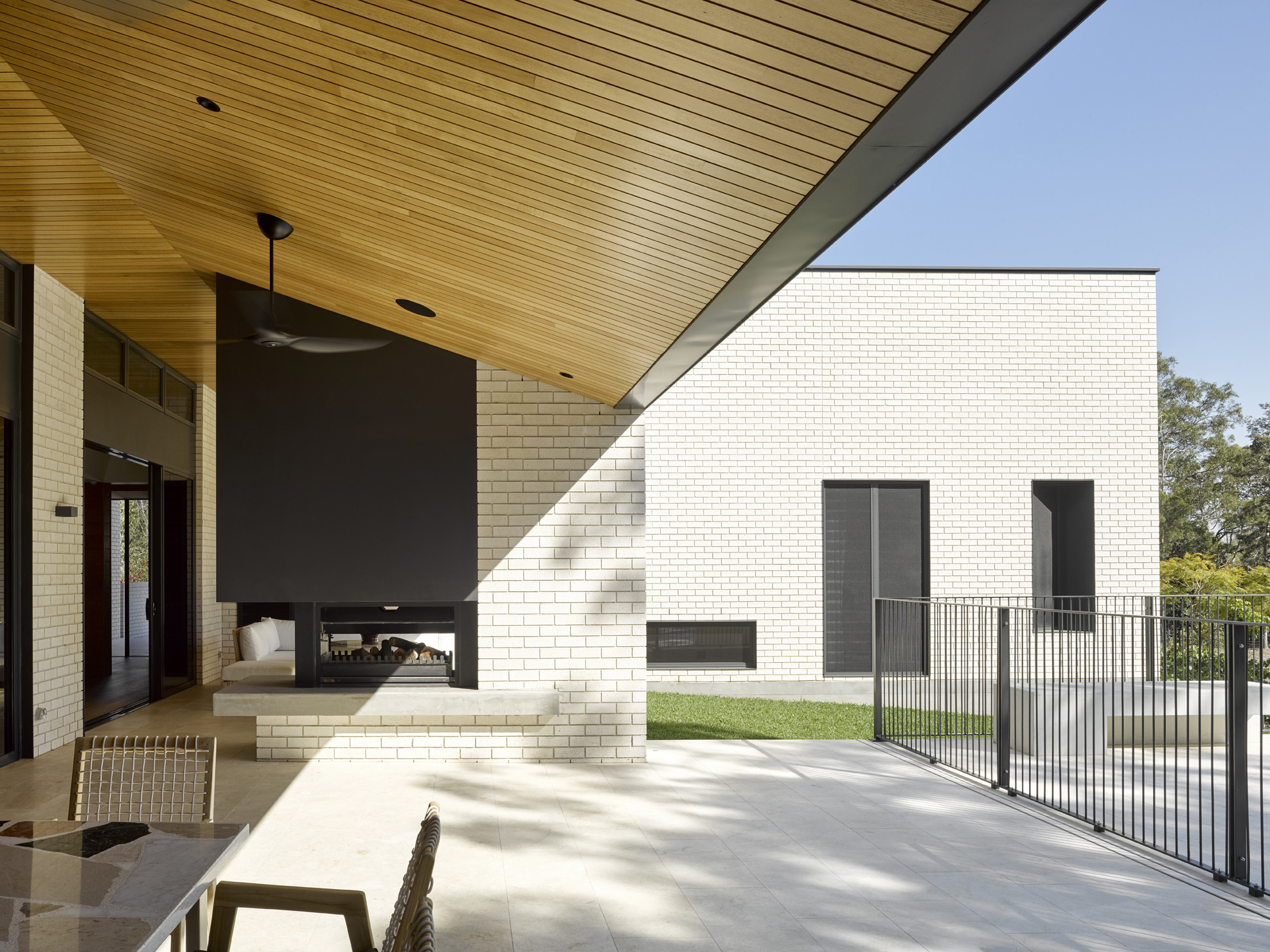 Looking to bring bricks inside? Download our new free Style guide for inspiration. And if you are not sure what brick is best for your home? Take our style quiz today!
View more
Have a question for us? Fill out the form and a PGH Team Member will get back to you promptly.
Oops, something went wrong! Please call the PGH team on 13 15 79.